With the right high-performance oil, large commercial fleets can maximize fuel
efficiency and minimize engine wear in newly purchased trucks to take back their
competitive advantage over small fleets - before it's too late. 
Delo 400 ZFA SAE 10W-30 is designed for better performance, improved fuel economy and to exceed industry requirements for scuffing resistance. And we've removed the need for two oils - along with all the risk - for mixed fleets.
The next steps to better performance
The first part of your transition to a high-performance oil is knowing which
performance benefits you can expect to achieve and which questions to ask about 
how the product will positively impact your fleet's overall operation.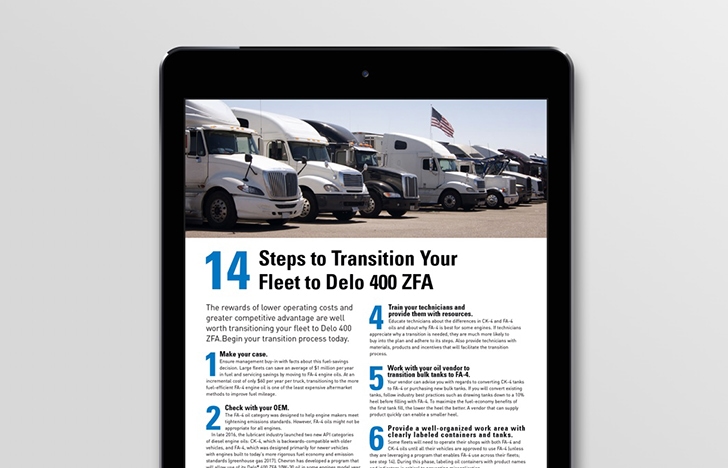 Take back your edge:
14 steps to switching your
fleet to Delo 400 ZFA