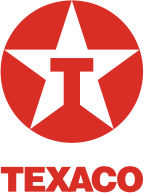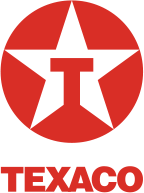 Texaco Limited Product Warranty
Chevron®, manufacturer/supplier of the Texaco® Brand ("Chevron") warrants that the Texaco and Chevron lubricants, coolants, grease products or aftermarket fuel additives sold hereunder ("Products") conform to Chevron's written specifications for those products and comply with the product performance claims applicable to each such product, if any, expressed in writing on the relevant Texaco or Chevron authorised Product Data Sheet (PDS) existing at the time the product was sold. Chevron will, at its option, replace at no charge or refund the purchase price of any Chevron Products not conforming to this warranty.
Additionally, Chevron will pay to repair damage (parts and labour only) to your covered equipment to the extent that the damage is directly caused by the failure of the Chevron Product to conform to its specifications or comply with its written product performance claims, provided Chevron is furnished with satisfactory documentation demonstrating:

The equipment meets and was operated in accordance with the manufacturer's specifications and recommendations for the equipment and was used under normal operating conditions and in accordance with the manufacturer's operating instructions and limitations, including speed, load, and temperature; and

The equipment was maintained in accordance with the manufacturer's recommendations, including compliance with product selection, monitoring and drain recommendations. The use of supplemental additives other than those recommended by Chevron may void any claims under this warranty. For equipment maintained under a manufacturer-endorsed extended drain regimen, you must perform periodic analyses of the Chevron Product to forecast optimum drain intervals and to monitor equipment operations. 
To make a claim for equipment repairs under this warranty, you will need to notify Chevron within thirty (30) days of the equipment damage and present records showing that the equipment was serviced at the intervals recommended by the manufacturer. You will also be required to submit a sample of the Chevron Product from the failed equipment, as well as provide Chevron the opportunity to inspect and test the equipment and failed parts upon request.
As indicated, this warranty covers only damage to your equipment (parts and labour only). Except as expressly set out in this document, all warranties and representations whether of merchantability or fitness for a particular purpose, condition or other, whether expressed or implied by statute or otherwise are excluded to the fullest extent permitted by law. Chevron shall not be responsible or liable to you or to any other person for any special, consequential, incidental, or indirect losses or damages arising from the use of the products.
This warranty is governed by the laws of England and Wales and is dated 17 July 2023.
Should you experience any problems with your equipment, our technical support team will work with you to help determine the cause of the problem. If it's not the fault of our Products, we'll provide you with the results of our analysis so as to assist you in determining the root cause of the failure.
Texaco and Chevron Product specifications are published on TexacoLubricants.com/PDS