Why Havoline Engine Oils?
Pro-active protection for latest generation of engines
As engine technology evolves to produce engines which are smaller, more powerful, with lower emissions and greater fuel efficiency, so must the engine oils that protects them.
Havoline ProDS engine oils have been specifically developed using the latest Deposit Shield Technology from Texaco, which Pro-actively protects your engine to help ensure optimal performance in all conditions.

Texaco Havoline® engine oils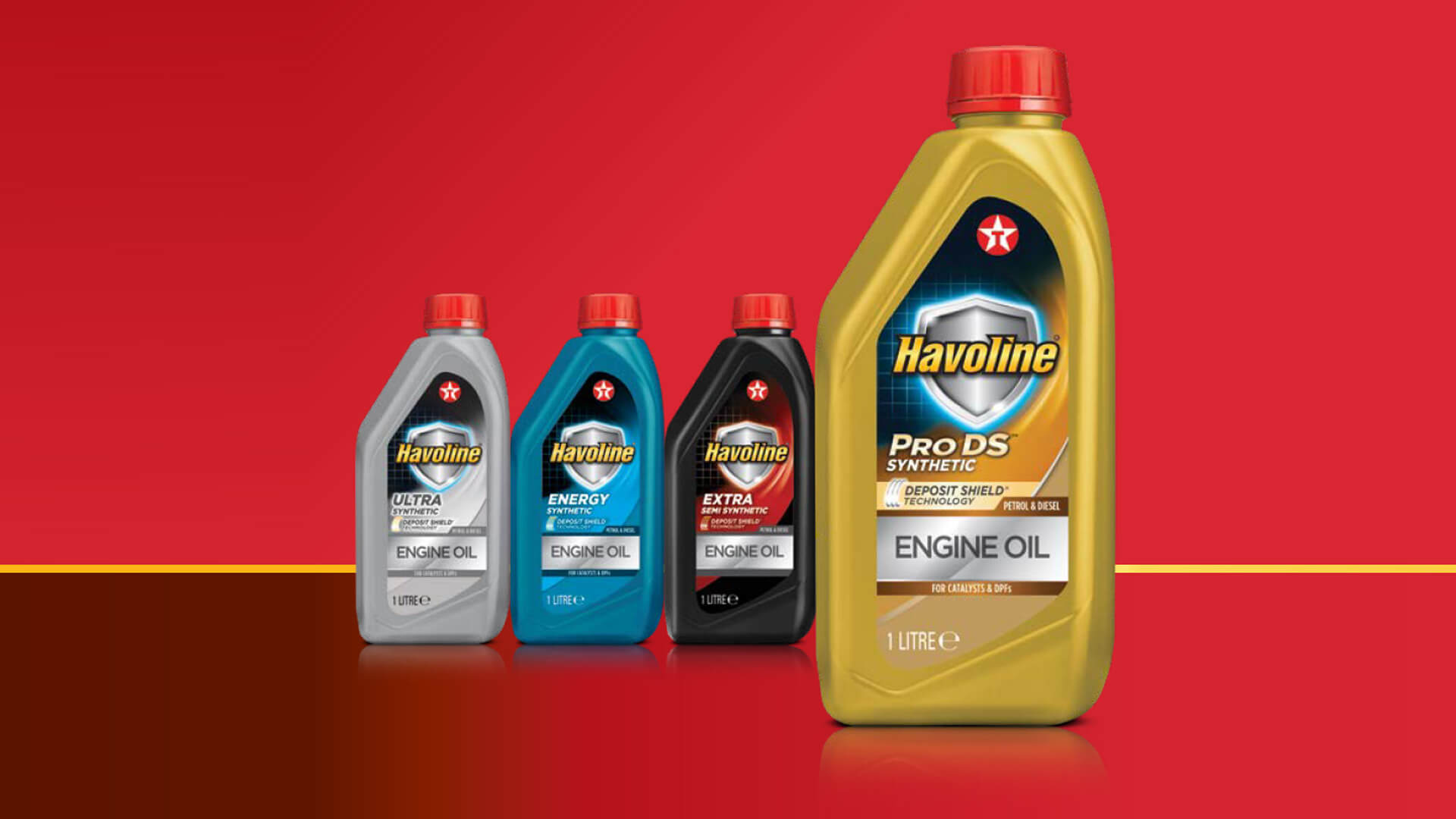 Find a product that's right for you
It's important to find the right oil for optimal performance. That's why we offer different engine oil formulas for your vehicle's unique needs. To help tell you how to best protect it, we just need to know a bit more about your vehicle.
What are Dexos1 and Dexos2?
Dexos is a specification granted by GM to engine oils that not only meet a wide array of demanding industry and internal testing requirements, but also prove they can operate in the most extreme conditions.This is because many of the newer GM vehicles require more protection, have lower emissions and provide better fuel economy. Havoline® ProDS™ has been especially formulated to meet the new Dexos2 standards and prolong the life of modern cars with advanced engine technologies like turbochargers and gasoline direct injection.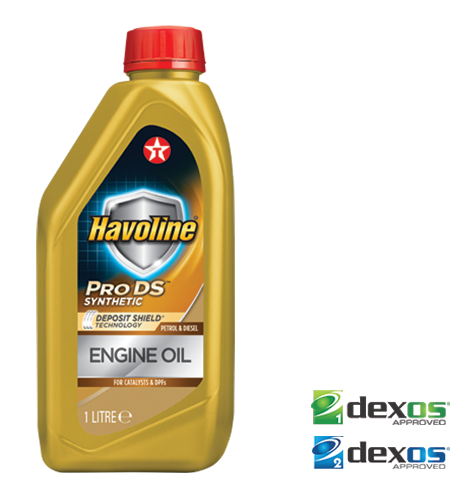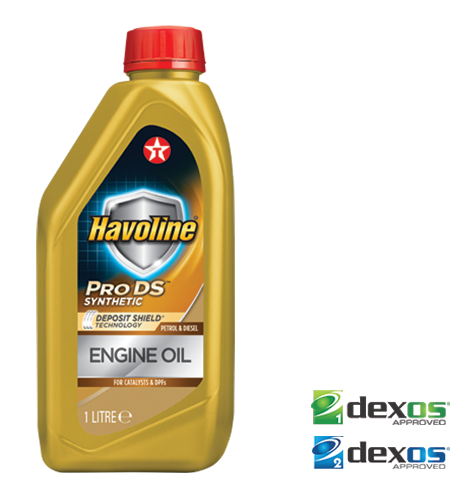 With over 100 years of product advancements, Havoline® has a rich heritage.