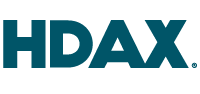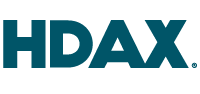 Texaco LubeWatch and Texaco Warranty are designed for maximum customer support
When you specify HDAX gas engine oils, the long-term TCO they offer is further backed by our gas engine customer technical support programme through our world-class Texaco LubeWatch oil condition monitoring service, and Texaco Warranty, designed to help you stay competitive.

And submitting gas engine oils or other lubricants for Texaco LubeWatch oil analysis is simple. Just get in touch with your local sales office or an authorised Texaco distributor who will help you set up an online LubeWatch account and supply you with sampling kits.

After you've taken a sample, submit it on-line or via the Lubewatch app, and send it back to the lab in the pre-addressed LubeWatch envelope supplied. Most sample tests will be completed within 48 hours of sample receipt. You can receive results via e-mail, the Lubewatch App, or access them online.



Accurate results on five basic test packages and a wide variety of specialised testing procedures




Reliable interpretation of test results and actionable recommendations based on the data




48-hour turnaround* of tests and analyses indicating abnormal or critical steps provided by e-mail or accessible online


Advanced technical services including component failure and/or wear particle analysis



Expert training and in-field advice and support





Cost-effective standard and speciality tests





Added assurance of oil and system integrity when running on an extended oil drain interval programme




Seamless import of sampling data into your existing CMMS or ERP system via DataConnect to provide a more integrated overview of your operational efficiency



Texaco LubeWatch and Texaco Warranty are designed to offer our customers dependable gas engine technical support and peace of mind

Find out more about our comprehensive Texaco Warranty